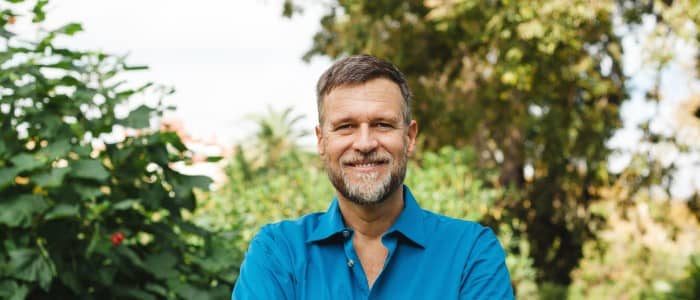 Yes, dental implants can stop bone loss. However, it's important that you consult with our dental implant dentist in East Grand Rapids, MI, right away. As soon as you lose a tooth, your body may start to absorb the minerals in your jaw to use elsewhere. Over time, you'll lose bone density in your jaw and may experience discomfort when trying to chew or wear dentures. You may also notice your facial profile start to change and appear more sunken.
In general, the best solution for tooth loss is dental implant treatment. Unlike other tooth replacement options, only the has the potential to last the rest of your life. Likewise, it's the only treatment option that preserves bone density in the jaw after you lose a tooth.
Here's what else you need to know about titanium dental implants.
How a Dental Implant Works
A
is a prosthetic tooth root that's made out of a titanium alloy. When placed in the jawbone, it'll start to fuse to the surrounding tissue during a process called osseointegration.
Once the implant forges a strong connection with your jawbone, it'll be ready to support an abutment and crown. Together, the implant, abutment, and crown give you the full function and appearance of a natural tooth.
Replace the Function of a Tooth Root
Your natural teeth are supported by their roots, the jawbone, surrounding gums, and other teeth in the mouth. However, when you lose a tooth, you also lose its root. Not to mention, the body will absorb the minerals in the jawbone surrounding the empty socket and the gums may start to recede. This is a recipe for future tooth loss and other oral health issues.
The job of a titanium dental implant is to replace the function of the natural tooth root. Not only does this provide a solid foundation for the abutment and crown, but it exerts pressure on the jawbone. This tells the body that the bone around the empty socket is still in use and needs to be left intact.
Support Any Remaining Teeth
If your remaining teeth don't have proper support, they'll start to drift toward the open space left by the empty socket. This can result in crooked and/or crowded teeth, as well as a misaligned bite. By replacing your missing tooth with a dental implant, your other teeth will remain in their original positions and you'll greatly reduce your risk of further tooth and bone loss. It's a win-win!
Best if Done As Soon as Possible
Most people who experience tooth loss are candidates for dental implants. That being said, it's better for your oral health and overall well-being if you replace a missing tooth right away. This ensures that we stop bone loss in its tracks as soon as possible. Also, the sooner we're able to place dental implants after tooth loss, the less likely you'll need a bone graft.
Book a Dental Implant Consultation
Are you ready to take the next step? Our dental implant dentist in East Grand Rapids, MI, is accepting new patients. To schedule an appointment, please call the dental office of Richard Elias III, DDS at (616) 458-2048. You may also fill out our online contact form and someone from our team will reach out to you soon.