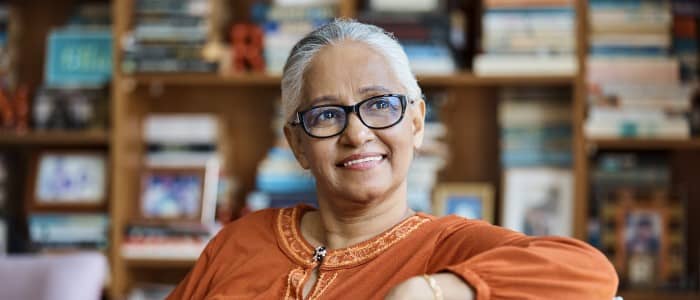 Ready to explore your tooth replacement options? If you're looking for a permanent solution for tooth loss, it's time to consider dental implants. During your appointment, our dental implant dentist in East Grand Rapids, MI, will be able to determine if you're a candidate for the procedure.
In the meantime, here's what you need to know about the dental implant process and what makes someone a candidate. If you have any questions, please don't hesitate to reach out to our office. We'd be more than happy to help!
Tooth Loss
In general, we recommend scheduling an appointment with our office as soon as you experience tooth loss. That way, we can prevent the adjacent teeth from drifting toward the open space. Likewise, tooth loss can lead to jawbone deterioration over time. If left untreated, bone loss in the jaw can lead to a condition called facial collapse which can make it difficult or uncomfortable to continue wearing dentures.
The sooner you schedule a dental implant consultation with Dr. Elias, the better. Unlike other tooth replacement options, dental implants replace the function of natural tooth roots by exerting pressure on the jawbone. This stops the body from absorbing the minerals in your jaw to use elsewhere after tooth loss.
Related: Benefits of Dental Implants →
Adequate Bone Density in the Jaw
To be a
, you'll need sufficient bone density in your jaw. That way, your dental implant will have the proper support it needs to act as the foundation for an abutment and crown. Having healthy jawbone tissue will also help the longevity of your dental implant so it'll last you the rest of your life.
If you've been wearing dentures for a while, it's possible that you may have already experienced bone loss in the jaw. Under these circumstances, our dental implant dentist may recommend that you get a bone graft to supplement the jawbone tissue you already have.
Full Understanding of the Dental Implant Process
It's important for patients to understand that the entire dental implant process takes several months. During this time, the implant fuses to the jawbone during a process called osseointegration. This process can't be rushed and is vital for the success of the
. Once osseointegration is complete, we'll be able to place the permanent abutment and crown over top.
While the dental implant process takes time, it's well worth the results. Once a dental implant is placed, it can last up to a lifetime with proper care. A dental implant will also give you the full function and appearance of a natural tooth so you can smile with confidence.
Rest assured, our dental implant dentist in East Grand Rapids, MI, will guide you through every step so you know what to expect.
Schedule a Dental Implant Consultation
Dr. Richard Elias III is an experienced dental implant dentist in East Grand Rapids, MI. To schedule an appointment and learn if you're a candidate for dental implants, please call (616) 458-2048. You may also fill out our online contact form and someone from our team will reach out to you soon.