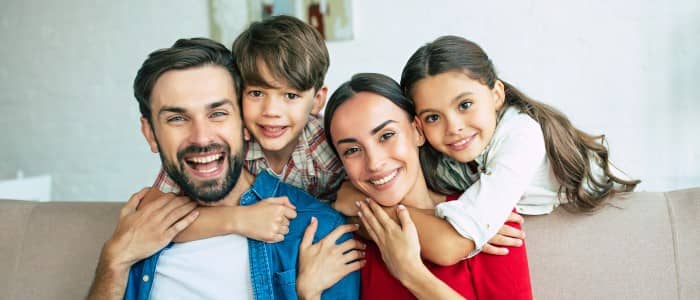 In general, we recommend that you get a teeth cleaning every six months. However, our dentist in East Grand Rapids, MI, may recommend more frequent cleanings if you have a chronic condition like periodontitis that requires close monitoring.
In addition to practicing good oral hygiene at home, teeth cleanings are essential for maintaining a healthy smile for life.
Here's what else you need to know about routine dental cleanings. If you have any questions, please don't hesitate to reach out to our office.
Only Dentists and Hygienists Can Remove Tartar
While you can
by brushing and flossing, only a skilled dental professional will be able to remove tartar. This is because we use specialized tools to gently scrape away plaque and tartar from the surface of your teeth.
Depending on your oral health needs, we may also remove bacteria below the gum line. This is especially important for patients with periodontitis who may experience receding gums and tooth sensitivity. By cleaning below the gum line, we're able to help encourage the gum tissue to reattach to teeth.
Dental X-rays Catch Problems Early
We often take X-rays during dental cleanings to see what's not visible to the naked eye, such as small cavities hiding between teeth. X-rays are also used to monitor the development of wisdom teeth in the jaws to determine if extraction is necessary.
Regardless of your situation, dental X-rays are a helpful tool for us to diagnose and treat issues before they have the opportunity to worsen. By catching problems early, any treatment is also more likely to be minimally invasive.
We Can Create a Treatment Plan
If an examination reveals a problem with your oral health, our East Grand Rapids dentist will be able to give you a proper diagnosis. Dr. Elias will also help you explore your treatment options so you can repair your smile as soon as possible.
Without treatment, a dental issue will worsen over time and can threaten your overall health and wellbeing. For this reason, we always recommend that you schedule an appointment with our office if you notice any issues between
.
Maintain Healthy Teeth and Gums
Want a healthier, more attractive smile? Schedule an appointment with our dentist in East Grand Rapids, MI. During your appointment, you'll be able to ask our dentist any questions you may have about your oral health. That way, you can always feel confident and informed about your dental treatment.
Based on your current health and your future goals, Dr. Elias will come up with a treatment plan that's tailored to your unique needs. For example, our dentist may recommend dental implants to replace missing teeth and prevent bone loss in the jaw.
Schedule Your Next Teeth Cleaning
Dr. Richard Elias III is an experienced dentist in East Grand Rapids, MI. He's also accepting new patients and would be more than happy to welcome you to our practice. To schedule your next teeth cleaning, please call (616) 458-2048. You may also fill out our online contact form and someone from our team will reach out to you soon.