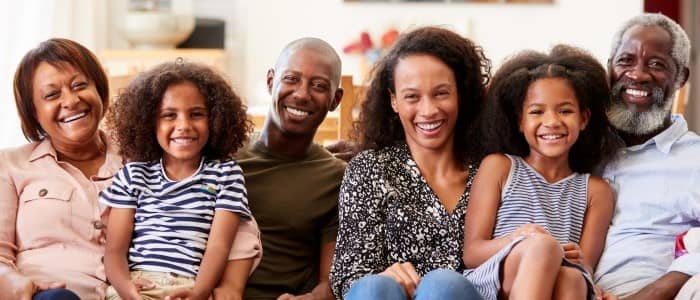 In general, our dentist in East Grand Rapids, MI, recommends that you get a teeth cleaning at least every 6 months to maintain a healthy smile. However, he may recommend more frequent cleanings if he needs to monitor a chronic oral health condition, such as periodontitis. Dental cleanings are essential for protecting your teeth and gums.
Here's what you can expect during your next appointment.
Initial Oral Examination
First, one of our dental hygienists will perform a cursory examination of your teeth and gums. This is not meant to be a thorough examination, but rather a quick inspection to see if there are any obvious issues with your oral health that need to be addressed during your appointment.
If the hygienist spots a serious issue that requires immediate attention, they'll flag down our dentist for further instructions. Otherwise, they'll proceed onto the next step of your
.
Dental X-Rays
The hygienist may need to take new X-rays depending on how long it's been since you've had your last ones. X-rays are important because they allow us to see what's happening beneath the surface. For example, our East Grand Rapids dentist may be able to detect bone loss in the jaw, a cavity hiding between teeth, or impacted wisdom teeth.
Regardless of your situation, our dentist and his team will do everything in their power to protect your oral health. Dental X-rays are a safe way to detect oral health issues in their early stages while they're at their most treatable.
Related: How to Avoid Getting Cavities →
Plaque and Tartar Removal
Next, the hygienist will use a dental tool called a scaler to gently remove plaque and tartar from your teeth. While you can routine teeth cleaning appointments.
, only a skilled dental professional will be able to remove tartar. That's why it's important that you don't skip your
Teeth Polishing
The hygienist will use a high-powered electric toothbrush and a gritty tooth polish to ensure any remaining plaque is removed from your teeth. Polishing your teeth will also help them look a little whiter and feel a little smoother. In general, the hygienist will polish your teeth in quadrants and have you rinse between each one.
Flossing
For one of the final steps, the hygienist will floss between every tooth in your smile. This removes any remaining plaque or food particles that could be hiding between teeth. Once they're done with flossing, they'll have you rinse. At this point, you're almost done with your dental cleaning!
Final Examination From Dentist
After your routine dental cleaning, Dr. Elias will examine your teeth, gums, and any X-rays we may have taken during your appointment. If we've detected any issues during your visit, he'll recommend a treatment plan to restore your oral health. This is also a good opportunity for you to ask our dentist any questions you may have about your smile. Dr. Elias would be more than happy to help you maintain a healthy smile for life.
Request an Appointment With Us
Dr. Richard Elias III is an experienced dentist in East Grand Rapids, MI, who's accepting new patients. To schedule an appointment, please call our office at (616) 458-2048. You may also fill out our online contact form and someone from our team will reach out to you soon.